CYC-Net
Learning Series
Webinar: Neurodiversity-Affirming Child and Youth Care Practice
Presenter:
Nancy Marshall
BA, MA, CYC, RSW
Webinar
Trauma Informed Practice:
Moving Away from Point and Level Systems
Brought to you in partnership with Think:Kids
66th Annual Conference
Virtual & In-Person in Louisville, KY
2 Preconference Options!
All in Staff Rates available
July 11th – July 14th, 2022
The Voice of Lived Experience
Hear young people discuss QUALITY 
The Association of Children's Residential & Community services
We provide a network of learning and support, and advocate for quality residential interventions for children. We are dedicated to being a powerful international voice for best practices and innovation in our field.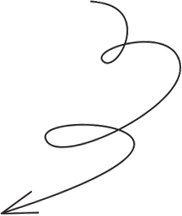 Members Who Lead
As a member, you'll receive support, training, and information to become an impactful leader and provider. Sign up for information about cutting-edge best practices and a broad international network of resources to help you better serve children and families through residential interventions.
Our Mission
Providing a powerful voice for residential interventions through relationships, leadership, advocacy, and the promotion of innovative treatment and best practices.
Our Vision
ACRC envisions youth and families thriving in their homes and communities; and should they require residential interventions, having uncompromised access to quality treatment at the right time.
Have a question? Let's talk!