ACRC Membership
Members are the true voice behind our organization
Member Benefits include:
*Job postings on our website
*FREE webinars
*Event discounts
*Networking opportunities
& so much more!
Webinar
A Time for Transformation: Working with LGBTQ+ Youth & Young Adults in Residential & the Community
September 22, 2022
1-3pm CST
Retention Series
Virtual learning series
led by Proven Quality Practices
8 bi-weekly sessions
August 10th – November 23rd, 2022
2023 Annual Conference
Call for Papers
ACRC's 67th Annual Conference!
Join us in Minneapolis May 16 – May 19, 2023
The Association of Children's Residential & Community services
We provide a network of learning and support, and advocate for quality residential interventions for children. We are dedicated to being a powerful international voice for best practices and innovation in our field.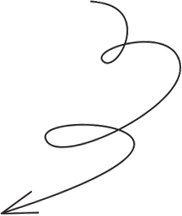 Members Who Lead
As a member, you'll receive support, training, and information to become an impactful leader and provider. Sign up for information about cutting-edge best practices and a broad international network of resources to help you better serve children and families through residential interventions.
Our Mission
Providing a powerful voice for residential interventions through relationships, leadership, advocacy, and the promotion of innovative treatment and best practices.
Our Vision
ACRC envisions youth and families thriving in their homes and communities; and should they require residential interventions, having uncompromised access to quality treatment at the right time.
Have a question? Let's talk!