Upcoming ACRC Webinar
October 10, 2023; 1 – 2:30 pm CST
Trauma-Informed Occupational Therapy: 
What is it, Why does your program need it, & How does it get funded?
ACRC Metrics Compendium
View our new Residential & Community Metrics Compendium, brought to you by our Research Committee!
Upcoming ACRC Webinar
September 26, 2023; 11 am – 12 pm CST
Rethinking ADHD: Understanding Executive Functioning to Help Youth Succeed
2024 Call for Papers
Join us in Phoenix, AZ for ACRC's 68th Annual Conference!
Submit Your Proposal by October 27th.
The Association of Children's Residential & Community services
We provide a network of learning and support, and advocate for quality residential interventions for children. We are dedicated to being a powerful international voice for best practices and innovation in our field.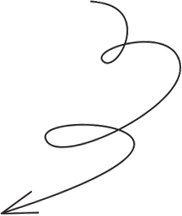 Members Who Lead
As a member, you'll receive support, training, and information to become an impactful leader and provider. Sign up for information about cutting-edge best practices and a broad international network of resources to help you better serve children and families through residential and community interventions.
Our Mission
ACRC provides a powerful voice for quality residential and community interventions through relationships, leadership, advocacy, and the promotion of innovative treatment and best practices.
Our Vision
ACRC envisions youth and families thriving in their homes and communities with uncompromised access to high-quality residential and community-based interventions in a robust continuum of care. 
Have a question? Let's talk!