view this presentation from our Direct Care Worker conference for one more week! Ends 4/19/2021
2021 Annual Conference
Call For Papers
August 3-6 in Fort Lauderdale, FL.  Both live and online! Submit your presentation today.
Restraint Reduction
to Elimination
Join YDI on their journey in not just reducing restraints, but ultimately eliminating them.  
The Association of Children's Residential Centers
We provide a network of learning and support, and advocate for quality residential interventions for children. We are dedicated to being a powerful international voice for best practices and innovation in our field.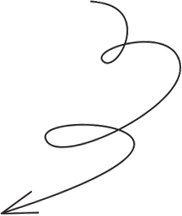 Members Who Lead
As a member, you'll receive support, training, and information to become an impactful leader and provider. Sign up for information about cutting-edge best practices and a broad international network of resources to help you better serve children and families through residential interventions.
Our Mission
Providing a powerful voice for residential interventions through relationships, leadership, advocacy, and the promotion of innovative treatment and best practices.
Our Vision
ACRC envisions youth and families thriving in their homes and communities; and should they require residential interventions, having uncompromised access to quality treatment at the right time.
Have a question? Let's talk!